We produce the content clients use to attract, engage and convert their audiences.
Check out Our Work. Let's crank up the dial on your marketing!
Man This is Some Big A** Text
—
Your Story Seen
—
Now. Or. Never.
—
Speak. Truth. Always.
—
Your Story Shared
—
Do. It. Now.
—
No. Half. Measures.
—
Attract. Engage. Convert.
—
Lets. Get. $h*t. Done.
—
Now. Or. Never.
—
Case Study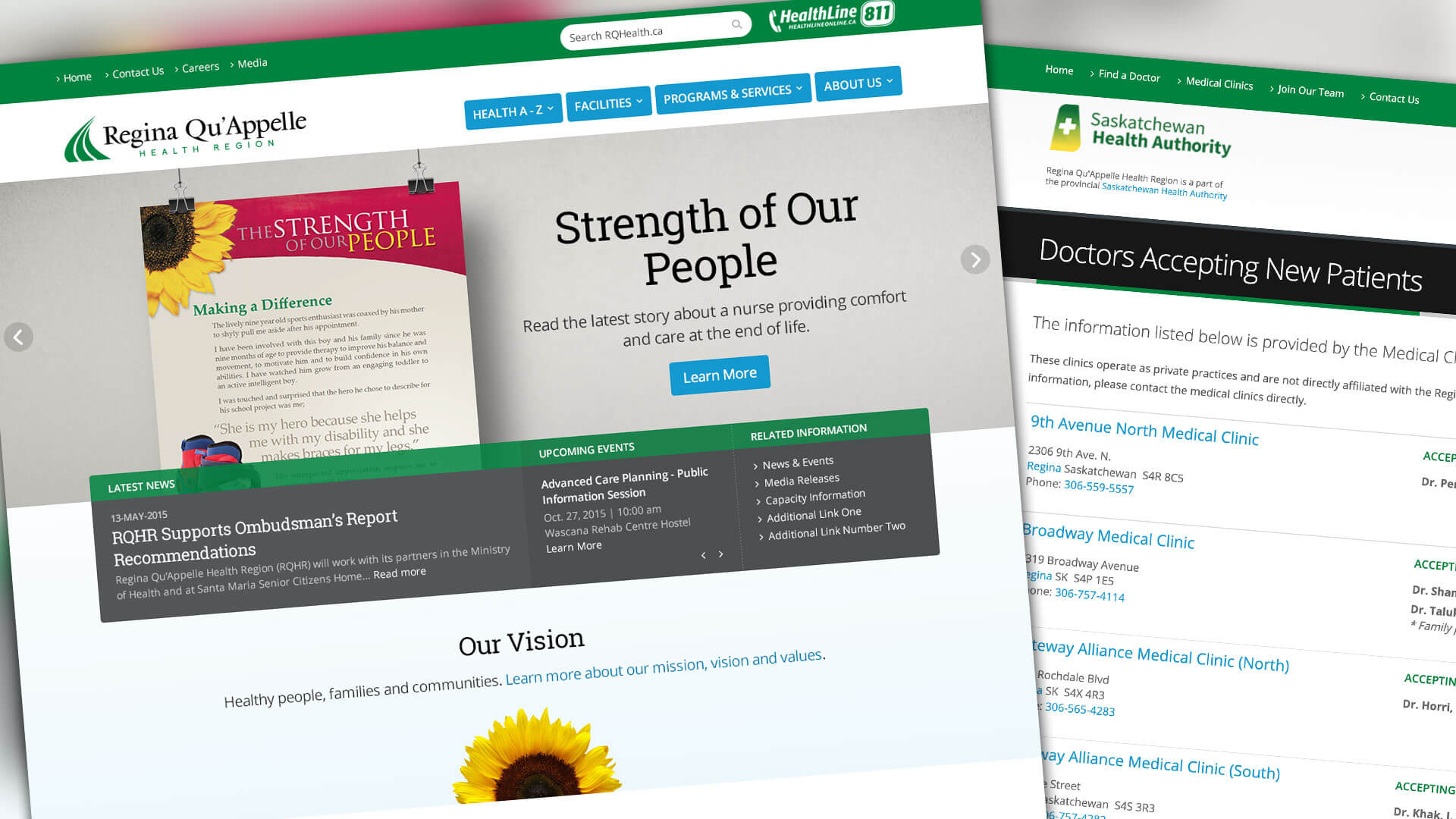 Regina Qu'Appelle Health Region Website
Timely health care information and application access for 400K Saskatchewan residents.
Bad Medicine
—
It's Still Rock and Roll to Me
—
Don't You Forget About Me
—
I've Had the Time of My Life
—
Any Way You Want It
—
It's Me Again
—
867-5309
—
Drop Us a Line
—
Talk Dirty to Me
—
Rikki Don't Lose That Number
—